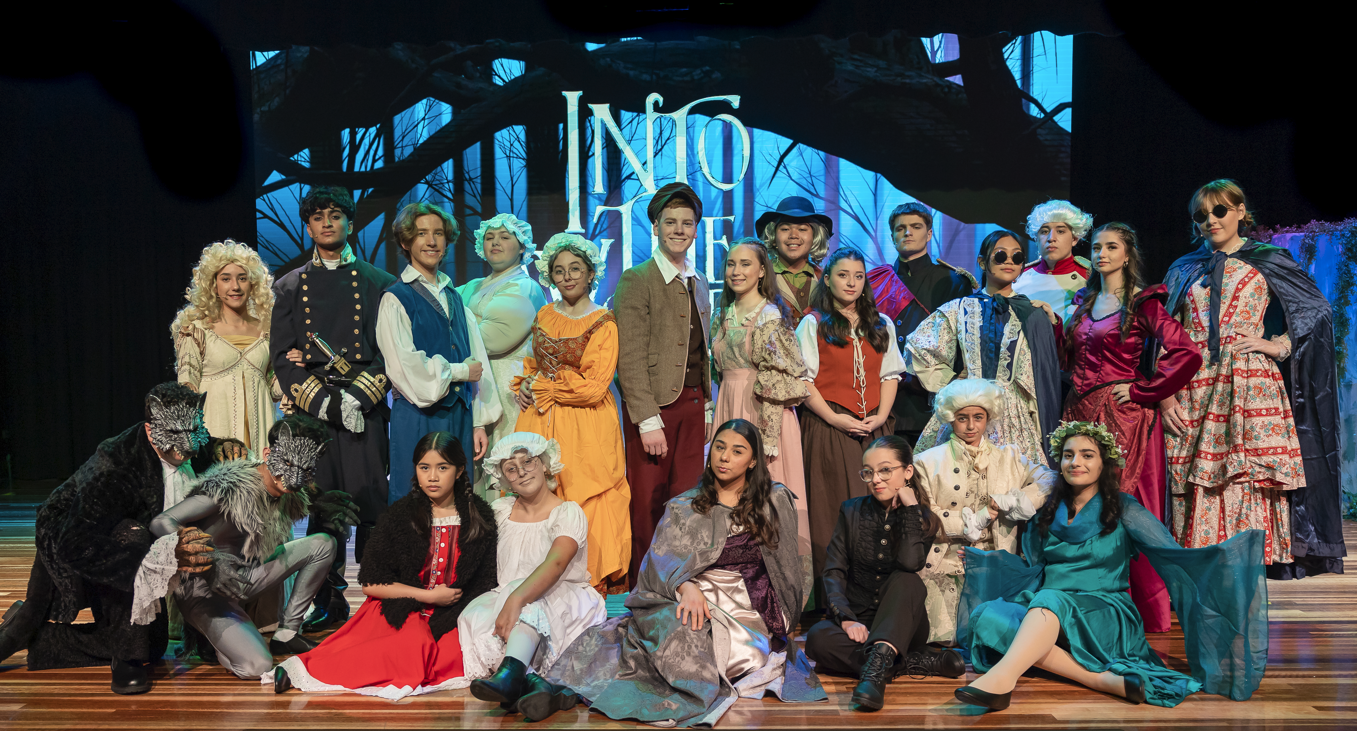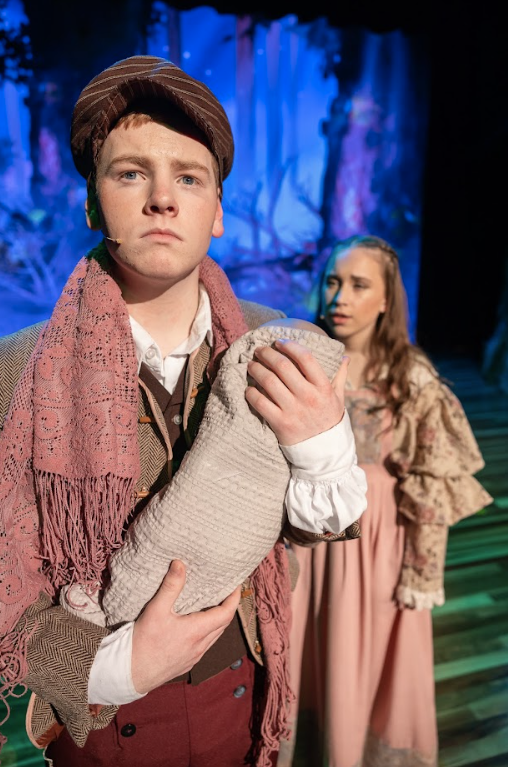 From Flynn – The Baker  
'Into The Woods' provided a unique opportunity for the Clancy students to explore their talents in drama. With over 40 Cast members we were challenged by Stephen Sondheim's 'Into the Woods'. Through regular rehearsals we were able to perform the show in just under a year of hard work and determination. 'Into The Woods' is an inherently difficult show to perform and couldn't have been done without the legendary Mr Scicluna's Support and knowledge from his years in showbiz. His passion for the arts was shown through the training and enjoyment of over a 1000 people who came to support the show! The show provided me with an insight into theatre and the entertainment industry that the whole cast and I thoroughly appreciate. The Bi-Annual Musicals allow students to excel in their passion, and for that, I'm forever grateful. For the opportunity to perform in all 3 Productions, the senior cast members cannot wait to see what's in store for the next musical and next time from the audience. This will forever be a highlight of my high school experience! 
From Chloe – The Baker's Wife 
'Into the Woods' by the incredible Stephen Sondheim for me has provided such an incredible opportunity. I've had the honour of performing in each of Clancy's Bi-Annual Musicals so far, and it has given me many wonderful friendships with fellow performers and teachers that I never would have developed otherwise. Although it is bittersweet to wrap up this musical and be unable to participate in the following one, we can assure you that every senior cast member will be present for the next performance. With over 1000 people in attendance over the course of 4 public shows and an additional 500 primary school kids and teachers in the 5th show. Many teachers and students were blown away by the production elements and the performances provided by the 40 student cast. The Musical allows students to see what the professional industry is like as the wonderful Mr Scicluna uses his previous experience to teach and direct the students. Many students, like myself, have been inspired by these performances to follow their passions outside of school, demonstrating the love and determination that have been instilled in us throughout this experience.